wrtiien by Matt Cheng / Photo by Jess Zoerb on Unsplash
With the fastening pace of technological change, generational trends seem to mature faster than ever before. While Gen-Z markets have been closely followed for several years, we're currently witnessing a new powerful demographic not too far away: Gen-Alpha. Born after 2010, Gen-Alpha has been surrounded by tech products since childhood and lives in the most tech-advanced era of our lifetime. Cherubic recently participated in a funding round for a neobank startup called Step, and it made us realize that Gen-Alpha is coming. Very soon.
Step is a US-based fintech company that provides digital banking services to help teenagers develop early financial habits for lifetime success. Once teenagers download Step on their phones and receive approval from their parents, they can open a bank account with a pre-approved debit card. Then, with the help of parents in determining budgets and credit limits, Step users can freely pay for transactions while also building up a positive credit history over time. Parents can also monitor their children's expenses and assist them in improving their financial habits. However, Step isn't alone in doing this. Worldwide, there are about 60 neobank startups focused on teenage consumers, for example, Pixpay from Francis and FamPay from India, which nearly all have received widespread interest from global investors.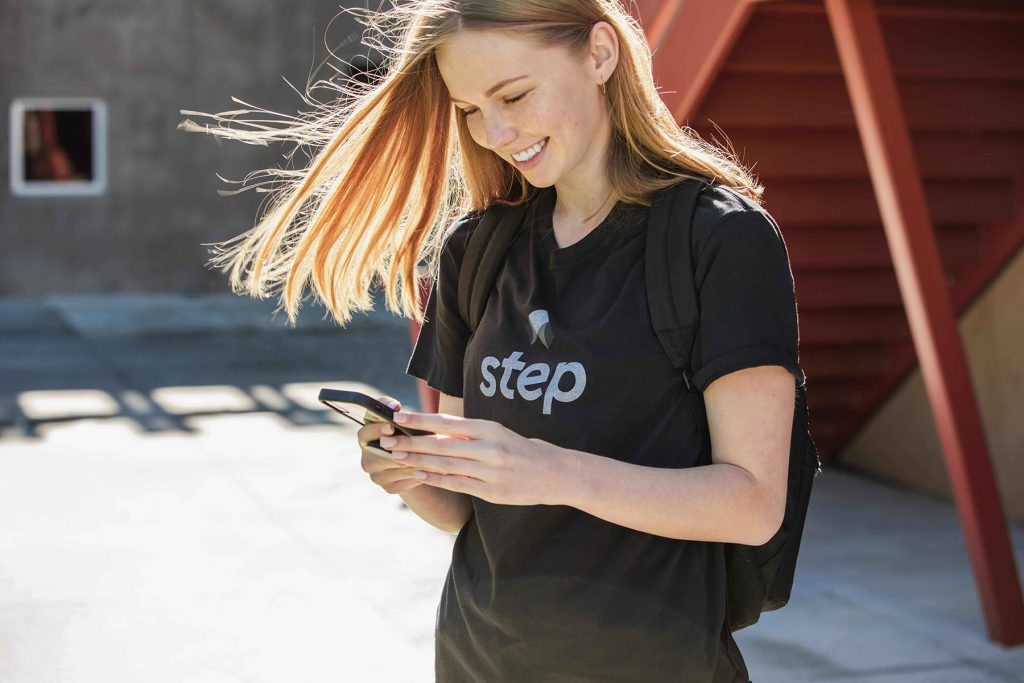 Gen-Alpha already makes up a substantial number of these neobanks' users, and it's more than likely that within three years, Gen-Alpha will make up more than half of their user base. Current research indicates that Gen-Alpha highly values high-speed interfaces, top-quality customer service, and customizability in tech products. In terms of consumer behavior, Gen-Alpha has a higher degree of receptivity towards social marketing and highly trusts word-of-mouth recommendations from friends and online influencers. More so than previous generations, Gen-Alpha is very socially conscious and prefers brands that value inclusivity and positive impact.
When it comes to marketing, Step's strategy is noteworthy in many ways. In conjunction with digital marketing campaigns common to internet-based brands, Step has established a diverse yet powerful network of investors that have raised their brand awareness. Investors include many Hollywood stars, NBA athletes, and famous TikTokers who have extensive reach to Gen-Z and Gen-Alpha consumers. Within only 3 years, Step has acquired 1.5 million teen users, making significant strides against their competitors. Their marketing strategy is also unique because it works for both Gen-Z and Gen-Alpha, and their learning-by-doing approach gives Step a head start in figuring out successful Gen-Alpha marketing.
Demographic projections estimate that the global Gen-Alpha population will exceed 2 billion by 2025, becoming the impetus for the next wave of consumer trends. As startups begin vying for Gen-Alpha consumers, they have to think more creatively than ever before to capture the hearts and minds of Gen-Alpha. It's not clear how Gen-Alpha consumer trends will develop later on. Still, today, we already see that fintech startups are going ahead of the curve in catering to this upcoming generation. Sooner than later, other industries will have to follow suit. Just like Step is winning Gen-Alpha consumers today, startups in other sectors can begin taking "steps" to reflect on their strategies in preparing for this new wave.